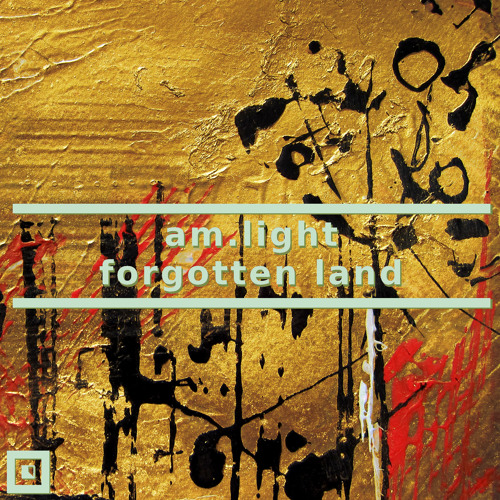 "Welcome back Mr. Light. It's been a long time since his first release by Am.Light for Adeptlabel, but we think we are fully rewarded. Forgotten Land is following Up then Back released almost a year ago!
This lovingly sharp album features six tracks that extend its duration to a little more than 48 minutes so we've got plenty of music here to discuss. Starting the set is Mirrors which speaks to a ceaseless tone of darkness. With a heavy-weight beat and a bubble game inside the mixdown it will give clues to the listener about the path taken by Am.Light in the rest of the tracks. Liquid is a classic ambient dub song. Its sounds are dusty and textured as you could expect from this kind of track. Maybe it is a recess, the last break before the storm coming in Acid.
The air is becoming denser in your room. At full volume you will listen a lot of stuff beautifully placed in the stereo field: an angry frog going around your head, a remote thunderbolt and a suffocating bass pattern are only a few of the ingredients of the acid formula. So now you're expecting some kind of truce between you and the artist, an agreement to rest a moment, a precious time to breathe again, but this is not his plan. He will injure you (sonically) with Dc and he will keep on doing it with Forgotten Land, the track that gives title to the album. At the end of the tracklist is Cold Days, an upbeat ambient track with flying hihats, a piece of wood hitting your eardrum… This piece is for a haunted dancehall.
We could define the work as ghostly. The Romanian artist has done an astonishing album. We've been speaking about his feelings towards his music and he said 'I actually aint the kinda of guy to step in the front and say hey that's me and my shit.. I rather prefer the music' so here it is. Forgotten Land by Am.Light."
Format: 6 x File, Album, MP3/320 kbps, FLAC
Released: 5 Oct 2013
Style: Dub Techno, Ambient